ANY SIZE for just 99 cents!

Drive-Thru & Carry-out for a limited time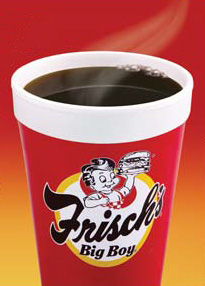 B
ig Boy & Fries $5
1/4 lb. of beef* on a double-deck bun, with cheese, lettuce, pickle & special sauce.
Available at all NW Ohio locations

in September
.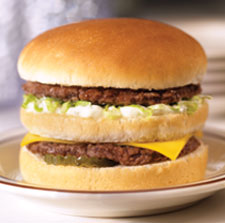 Halloween Cards
Now Available

Available at all Ohio locations

thru October 31, 2014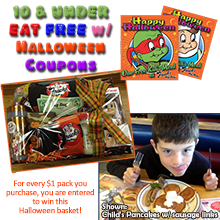 We Know Dessert!

Pumpkin is here!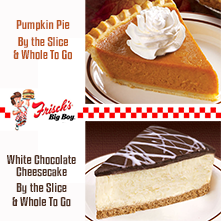 ComfortaBowls

Southwest Chicken • Grilled Hamburger
Country Chicken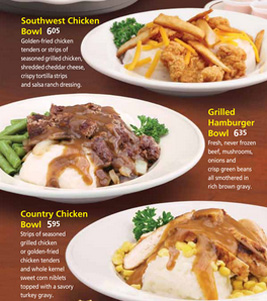 Frisch's Original Tartar Sauce